Everything you need to know about upgrading your home's energy, from costs, to grants to loans available to you!
We all know the feeling: stepping out of our comfort zone, ripping off a plaster, tackling that rigorous task – the job we've been putting off for years. The one we know will benefit us in the long run but we just can't seem to find time for.  
When deciding whether to invest in the energy efficiency of your home, there are range of different factors to consider, but cost is of course a big one.
Looking at the cost of upgrading and evaluating if it outweighs the potential financial return and long-term benefits is different for every home, as everyone has varying levels of energy consumption. But for many it is a worthwhile investment, not only because of the money you save on energy bills but the value of your property may also increase as its BER rating improves – (the measure used when evaluating your home's energy efficiency) you can also cover a lot of the cost with a range of grants available.
How much could I save on energy bills by upgrading?
You could save up to €2,020 per year, if you upgrade from a D to an A BER rating.
According to the SEAI the average home in Ireland has a 'D' BER rating – (the grade used to measure your home's energy efficiency, with an A-G scale). They say a 150m2, 4-bed home with a 'D' BER rating spends an average of €2,580 on heating bills every year, while the same home with a BER rating of A spending as little as €560 – a saving of €2,020 per year.
Obviously every household is different, so you would have to calculate your own savings based on your BER rating and your energy bills each year. You can calculate your BER rating using the calculator tool on their website. 
How much will it cost for this energy upgrade – and how much can I get an energy grant for?
If you want to complete all upgrades we have listed below, it could cost a total of €17,000 – but if you receive an SEAI grant for all of the works, it amounts to €12,550.
The SEAI energy grants covers a significant amount of some of these upgrade costs. The grants are not assessed on income, i.e. they are not means tested.  If the average 4-bed household decides to go ahead with all of the works listed, they can receive a grant relief of up to €5,500 bringing the potential total cost of the works to €12,550.
PlanEnergy – Sustainable Energy Solutions have broken out the average costs and savings of the most popular home improvements – and we've included the possible SEAI grant relief alongside these:
Cavity Wall Insulation costs on average €600 – €1000 for 3 – 4 bed semi. This will save you €200 – €300 per annum in heating costs meaning the costs will be paid back over 2-4 years. SEAI Grant relief: Up to €400

Solid wall insulation costs range from €7000 to €25000 depending on the size of the dwelling and on whether it's internal or external wall insulation that's fitted. Annual savings on heating costs will vary ranging from €350 to €700 per annum depending on house size and heating type. SEAI Grant relief: Up to €2,200

Replacing an oil or gas boiler with a condensing boiler – Excluding installation the boiler should cost between €1500 to €2500 but will save 10% to 12% off your energy bill per annum.

Using a hot water cylinder jacket is one of the most cost effective measures available. From as little as €13 you will be paid back in 6 months – 1 year.

Loft insulation for an average 3 bedroom semi would cost around €600 with savings of around €160 per annum

Solar Photovoltaic (PV) Panels. These are the panels that generate electricity and run off daylight not sunshine. For a 3 bed semi the costs would be between €5000 and €7000 with average savings generated of €250 or more per annum. Any unused electricity can be used to heat your water or your electric vehicle. SEAI Grant relief: Depends on Usage. Typical system of 1.5kWp: Grant €1,050. System 3kWP grant: €2,100
If you complete three upgrades your grant value will be increased by €300. If you complete four upgrades your grant value will be increased by an additional €100. A total of €400. You can view all the information on the grants and costs on the SEAI website here. 
So – how can I pay for this? How much would a home Improvement loan cost from Roscommon Credit Union?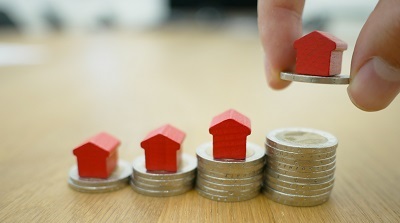 You will need to pay for the work upfront before receiving any grant money – but getting a low cost home loan on the cost of €12,550 makes sense in this scenario – as you will make back the money you pay on interest.
Roscommon Credit Union Limited Home Improvement loans start from a little as 6% (Apr 6.17%) for first time borrowers. Home improvement loan rates vary, we offer a flexible tiered rate system to accommodate all our member needs, speak to our team today to avail of the best rate for your home improvement. 
SPECIAL OFFER – We are currently offering members who have previously borrowed with us, a promotional Reunion Loan rate of 6.95% (APR 7.2%) until Oct 31st, 2019. To find our more visit our dedicated Reunion Loan page
If you take out a €12,550 home improvement loan at 6% (APR 6.17%) over three years to cover your upgrade costs, you would have a total interest repayment of €1,132.09 – (total amount repayable €13,682.09) – with 156 weekly repayments of €94.87. *Interest is calculated on a reducing balance. *Information correct as of 11/10/2019. Example based on first time borrower rate of 6%.
So to take out a loan for your upgrade, it would cost you a total €13,682.09 – but looking the average payback you will receive on energy bills for a 4-bed home with an A rating, you could make your money back in 7 years.
 
At the Roscommon Credit Union Ltd we do all types of loans to meet all your needs no matter how big or small. So if you'd like to inquire about a loan today, we'd be more than happy to chat.